News
New Products & Extras for 2014.
Wendy Snow | 04/04/14 12:11:29
During 2014 we will be launching EdgeLite (Lite version of the EdgeDVR) and EdgeBB (Dedicated BlackBox Recorder).
For further info:
Just a couple of extras for the EdgeDVR that are available now:-
EdgeView
Network Viewer.
Up to 8 Streaming video channels
The EdgeDVR can network stream all available video channels
Available in May 2014.
EdgeStore
2 Bay Sata to USB Dock.
6 x 3TB Hard Drives.
Designed for use with the EdgeDVR.
Available Now.
EdgeInspect
4 Bay Sata to USB Dock
6 x 3TB Hard Drives
Designed for use with the EdgeDVR and EdgeEdit.
Available Now.
New Product for April 2014 - EdgeTouch
Wendy Snow | 04/04/14 11:56:07
Simple, touchscreen control for the EdgeDVR range
EdgeTouch Features :-
Video Controls:
Start/Stop Video/Video Clip.
Take Photo.
Change Video Mode HD/SD.
Switch Cameras.
HotKey/Log Entry.
Workpack Control.
Available in April 2014.
Contact - john@digitaledgesubsea.com
Artemis - Diver Sonar & Nav
Wendy Snow | 04/04/14 11:11:15
Simple, easy to use sonar and nav.
Realtime, post dive, sonar and navigation.
Artemis is a modular handheld console that can be configured as a diver target detection sonar and GPS underwater navigation aid.
Features
Intuitive and easy to use.
The user can quickly interpret data presented via the simple menu interface and graphical display.
Sonar, navigation and other apps are selected and controlled via a simple 5 button interface.
Artemis is neutrally buoyant.
The lanyard supplied can be attached to a D-Ring or other securing point on the diver, enabling the unit to hang free during descent/ascent.
Artemis is a modular system.
Features a titled 3.5" colour LCD and 5 button interface.
Easily swappable rechargeable battery pack located at the bottom of the unit that can be changed during the dive.
Fitted with an internal 16GB storage memory for data logging.
Pressure sensor.
Digital & mechanical compasses.
GPS location fix via tethered Buoy.
Mission download via PC.
Future Options:
Through water communications to enable integration with existing GPS system.
Contact john@digitaledgesubsea.com
Demo systems available.
Digital Edge Subsea attend Oceanology International 2014
Wendy Snow | 04/04/14 11:01:42
Digital Edge @ Oceanology International
Excel, London 11th - 13th March 2014.
Digital Edge Subsea attend Underwater Intervention 2014
Wendy Snow | 04/04/14 10:56:07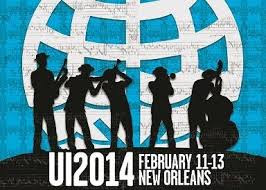 Digital Edge @ Underwater Intervention
11th - 13th Feb 2014